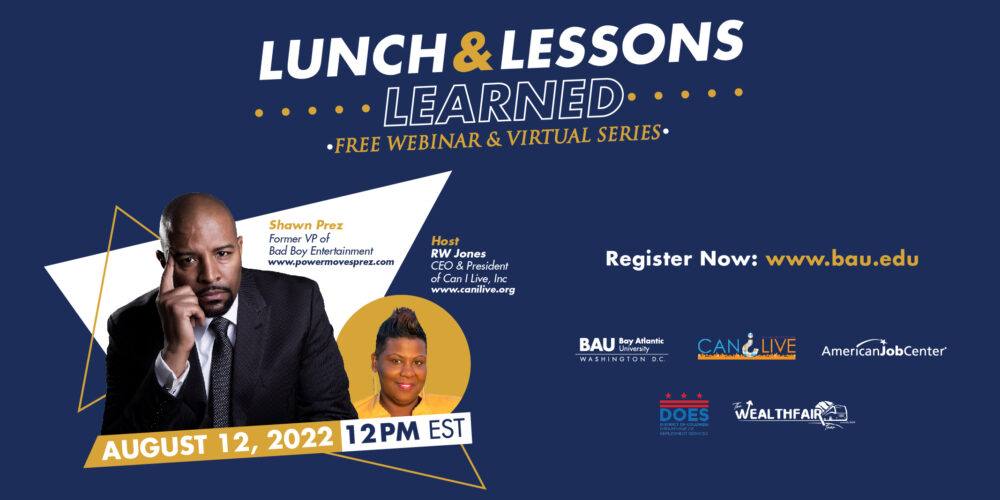 WEBINAR: Lunch and Lessons Learned with Shawn Prez
Mr. Shawn Prez is now the CEO of Power Moves and is known for building brands of Ciroc, BET, T-Mobile, and several other big brand companies.  Along with his keen sense for understanding urban culture and marketing, Shawn Prez will share solid and steady steps necessary to change your circumstances and chart a whole new course, if that is what you desire.
Full Video:
Lunch and Lessons Learned is a FREE virtual webinar series that promotes powerful stories of influential people that we hope will inspire and equip low-income families with the tools they need to remove the barriers impeding their progress.  We desire to establish meaningful ways and mechanisms to help equalize resource distribution in America!