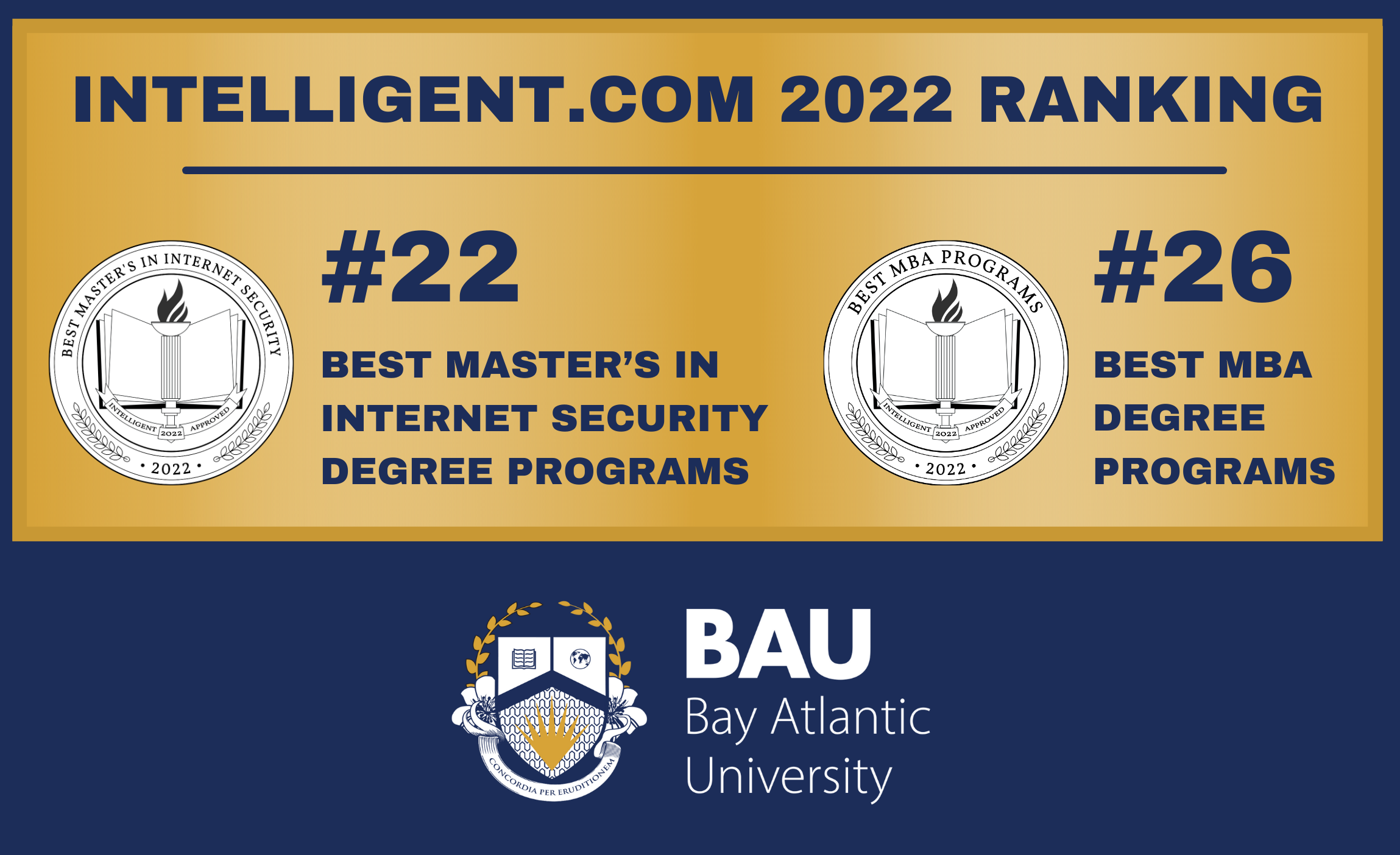 Cybersecurity and MBA Programs
We are happy to announce that Bay Atlantic University has earned top rankings for two of our programs, according to a 2022 research by Intelligent.com.
Our MSc in Cyber Security degree ranks #22 out of 289 educational programs in the "Best Master's in Internet Security Degree Programs" category, while our MBA degree ranks #26 out of 380 educational programs in the "Best MBA degree programs" category.
Generally, each program is evaluated based on flexibility, faculty, course strength, cost, and reputation. These 2022 rankings are calculated through a unique scoring system that includes the program strength, student readiness, return on investment, cost, and student engagement.