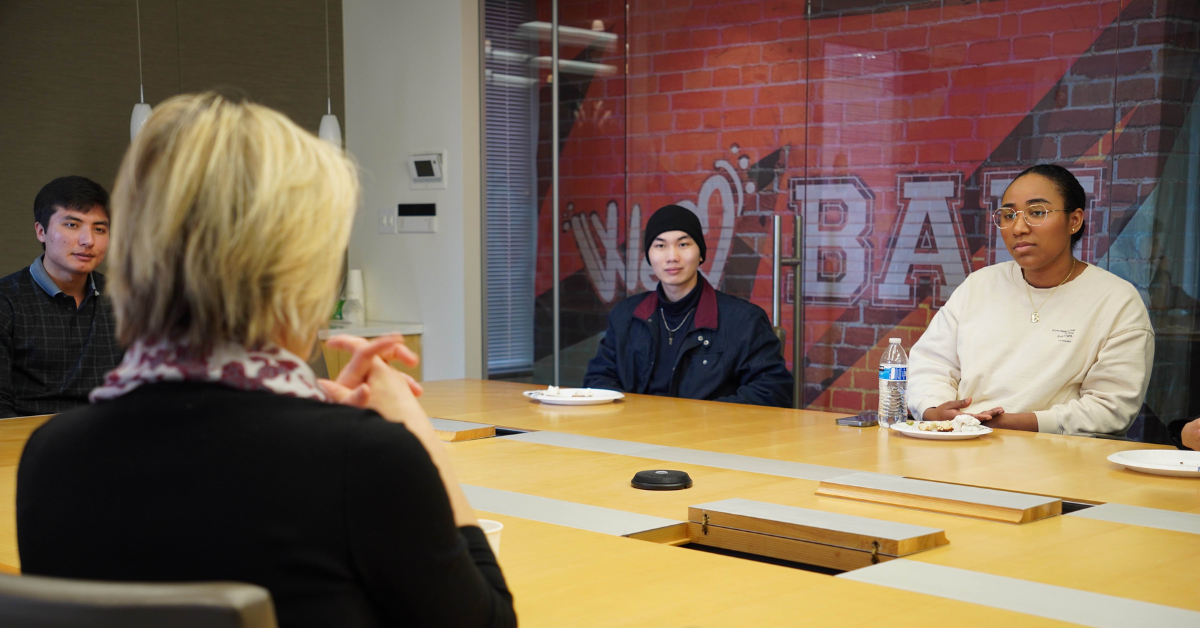 Breakfast with the President
On February 16, students from Bay Atlantic University were joined by ESL students from Mentora College, to have breakfast with University President Sinem Vatanartiran. "Breakfast with the President" is a monthly event at BAU, and this month's lucky students were delighted to take the opportunity.
This event is a unique chance for our students, and for our president, to spend some quality "face time" together. It is also an excellent opportunity for the university to share all the exciting news at Bay Atlantic, in an informal setting where ideas can be shared and discussed. Students are also asked to share their concerns and their plans for the future.
This month, "Dr. Sinem" as the students call her, shared news about a number of upcoming changes to our campus building and our continued expansion of classroom space. Additionally, students heard the news of the future plans to convert the entire first floor into a Student Union. This confirmation of the rumor was widespread and the news immediately spread around the campus with significant fanfare.
Dr. Vatanartiran has expressed that these breakfasts are the highlight of her day, and she looks forward to this event every month. She has also promised to keep her "open door" policy for all students, all the time and many students said they had taken advantage.
"Most importantly, we will never forget that our students are the reason we are here," President Vatanartiran said. "We enjoy listening to them and learning from them."