There are a few types of higher education institutions in the U.S. No matter how trivial they may seem, these institutions have their differences,  from physical size, to what part of the curriculum they focus on, and the time it takes to finish them.
Read on to find out what characteristics each one of them entails.
Types of Universities in the USA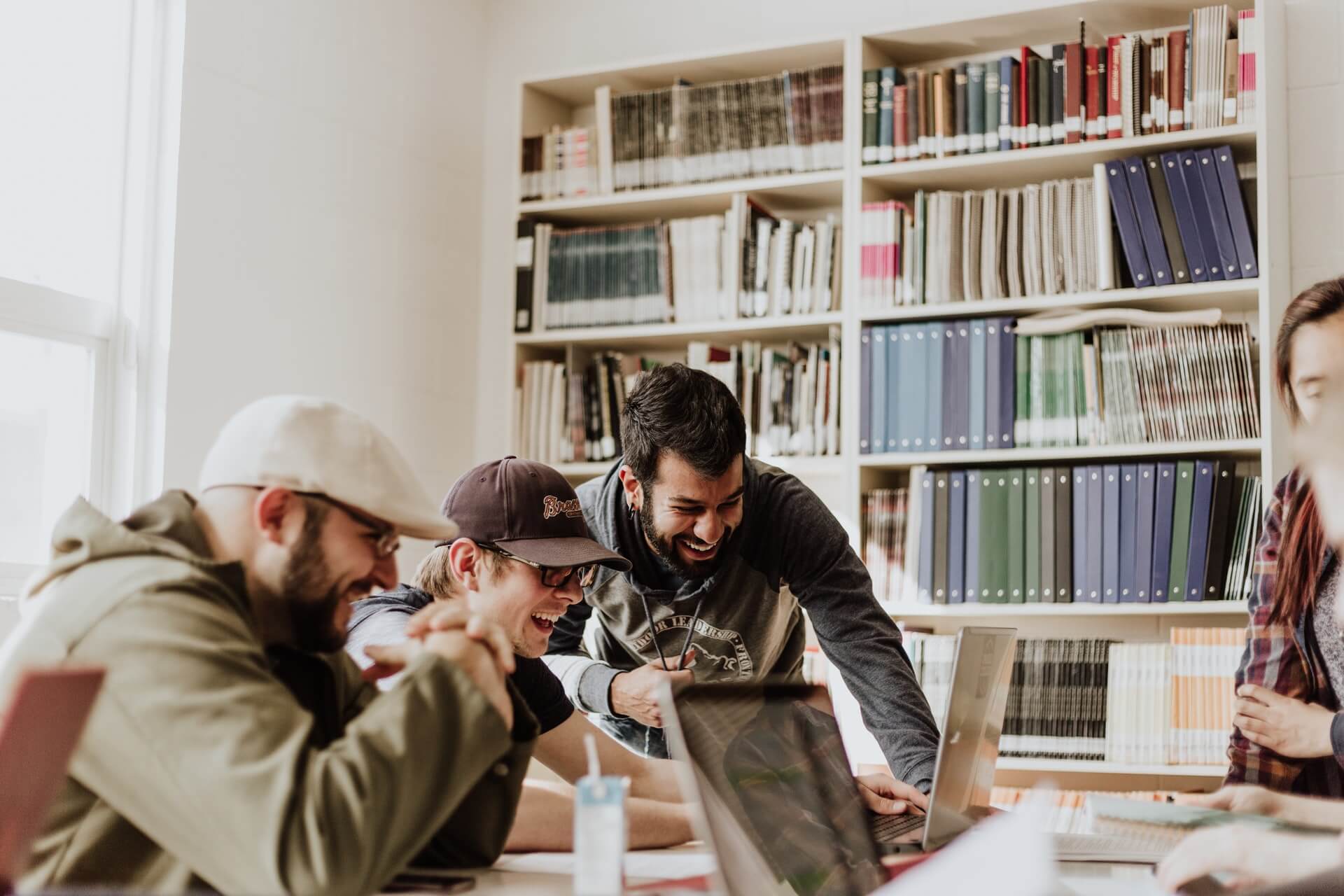 Universities are higher education institutions, often referred to as post-secondary education institutions, which usually last up to four years. Although similar in function, universities have their differences when it comes to core ideals.
From public universities to Ivy League schools, here is what differentiates them and what they have in common.
Public universities
Public universities are higher education institutions that are funded by public means, meaning they are state-funded as opposed to private universities. These universities vary in size; however, they are often bigger in size than private ones and are characterized by lower tuition costs. 
Public universities tend to enroll more part-time and commuter students. For many, these universities are the best option due to their priority, which is finding the most affordable option. However, international students that wish to enroll will have to pay higher fees than domestic students at such universities.
Private universities
Private universities are not funded by the state government, and they account for a significant number of enrollments in the U.S. However, due to the fact they're not funded by taxpayers' money but rather they rely on primarily donations, endowments, and tuition itself, these universities tend to have higher tuition fees than public universities.
International and domestic students alike are on par when it comes to tuition costs in private universities. Although they're more costly, many of these institutions offer financial aid or a range of scholarships, which can either minimize costs or take care of them completely.
For-profit private universities
For-profit private universities differentiate from non-profit ones because their aim is not only to educate students but to generate revenue for the share-holders and they tend to gravitate towards money-making. However, this doesn't necessarily mean that these universities don't deliver quality education as well. In fact, there are many for-profit private universities with great curriculums.
Non-profit private universities
Non-profit private universities' main purpose is not to be the most profitable institution, rather offer high-quality education. These institutions generally have a better reputation than for-profit ones due to their attention being more focused on producing high-quality curriculums and education. 
Bay Atlantic University (BAU) is one of the non-profit private universities in the U.S. and has numerous scholarships awarded to both domestic and international students.
Research universities
Research universities can be public and non-profit private universities, which are regarded as doctorate degree-granting institutions that spend millions in research expenditures and have high research activities. 
There are 131 such institutions in the U.S., which include all eight Ivy League universities and other highly regarded universities, and many public universities.
Ivy League schools
Ivy League schools consist of eight Northeastern U.S. based universities and is an American collegiate athletic conference. However, the bond between these universities goes beyond sports, and they are all regarded for their academic excellence, social elitism, and admission selectivity. 
The eight Ivy League schools include Harvard University, Princeton University, Brown University, Dartmouth University, Cornell University, University of Pennsylvania, Columbia University, and Yale University.
Types of Colleges in the USA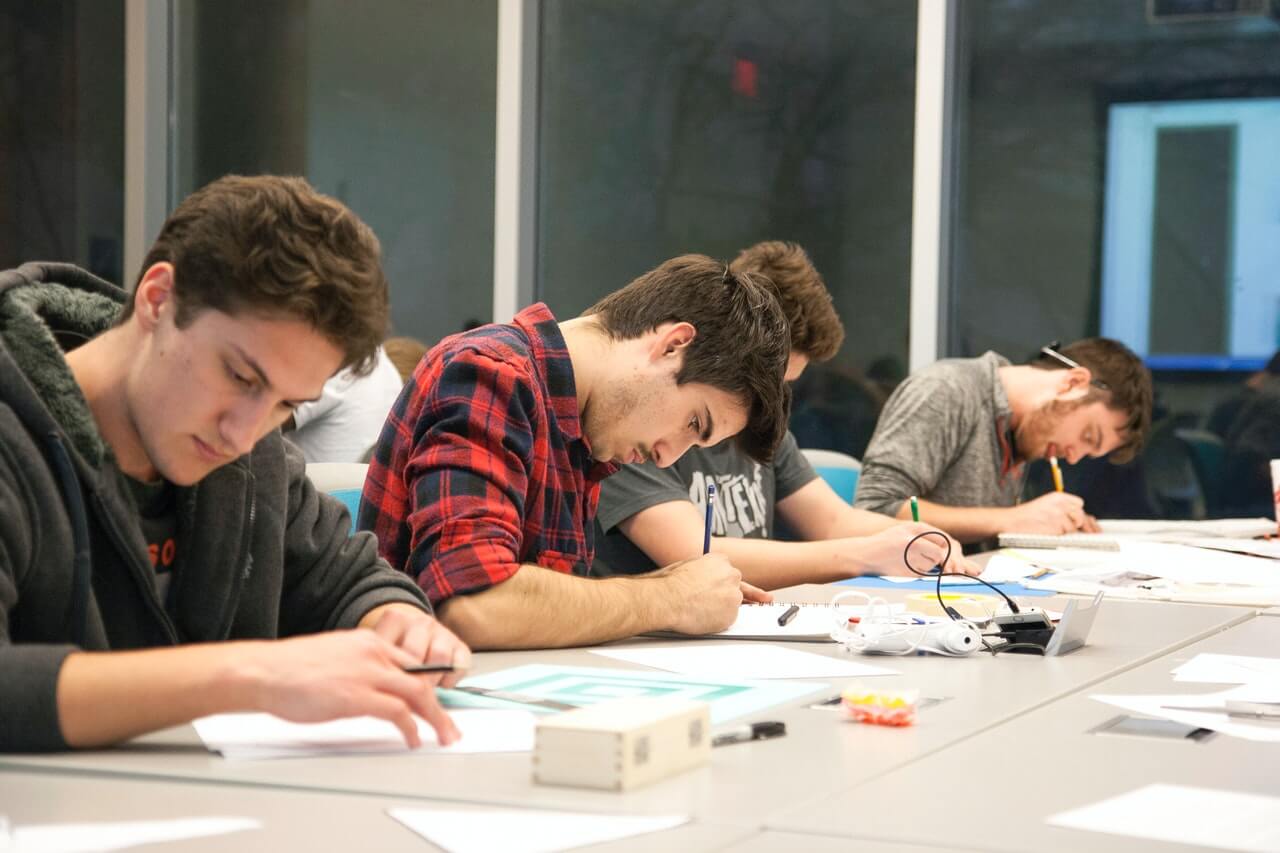 Colleges, as opposed to universities, will usually take less time to complete, with an average of two years to graduate. However, there are also numerous four-year colleges, which are often akin to universities. Colleges, similar to universities, differ from each other and are separated into several kinds. 
✅ Request information on BAU's programs TODAY!
Here are the college types, what they have in common, and what they don't.
Liberal arts colleges
Liberal arts colleges are mostly non-profit private colleges (there are a number of public liberal arts colleges) that are relatively small in size, and they offer programs in humanities, sciences, and social sciences. They tend to put emphasis on an undergraduate and well-rounded education rather than research, and they generally don't focus on athletics.
These colleges will usually offer one expansive area of study instead of breaking one degree into a few branches. They tend to focus on the more academic side of higher education rather than vocational skills.
Community colleges
Community colleges, sometimes referred to as junior colleges, are primarily two-year higher education institutions. They provide lower-level tertiary education, and they grant associate degrees, diplomas, and certificates. For the most part, these institutions attract local students and are usually funded by local tax revenue.
Many students use community college as a stepping stone to a four-year university or a liberal arts college. Although the term junior college is used to describe community colleges; junior college refers to private two-year colleges, whereas community college refers to public two-year colleges.
Other colleges
Other than liberal art colleges and community colleges, there are religious colleges, same-sex colleges, specialized colleges, art colleges, and for-profit colleges. These colleges can be either public or private, and often very similar to community colleges in function, but with a specific set of rules that are unique to each institution.
There are a number of different types of universities and colleges where you can choose to get your education—from community colleges to private universities. We hope this list of different types of higher education institutions in the U.S. helped you better understand the types of universities and colleges there are and helped you make up your mind regarding where you want to continue your studies!