The US is home to the world's most significant number of international students. Many international students aspire to study in the US for various reasons, including quality of education, distinctive curriculum, multicultural atmosphere, and plentiful chances.
International students become part of the American higher education system through various visa opportunities. International students aspire to benefit from the studying experience and secure a stable job after graduation using these opportunities.
If you're an international student aspiring to be part of the US education system and wondering how long you can stay in the US after graduation, keep reading; this article is for you!
International Students Studying in the USA
In recent years, the United States has led the world as the most popular university destination for international students. With its diverse cultures, university options, degree choices, lifestyles, and metropolitan areas, the United States provides unparalleled benefits to students.
A US university degree includes outstanding academics and personal and professional development, allowing international students to benefit greatly from this multicultural experience.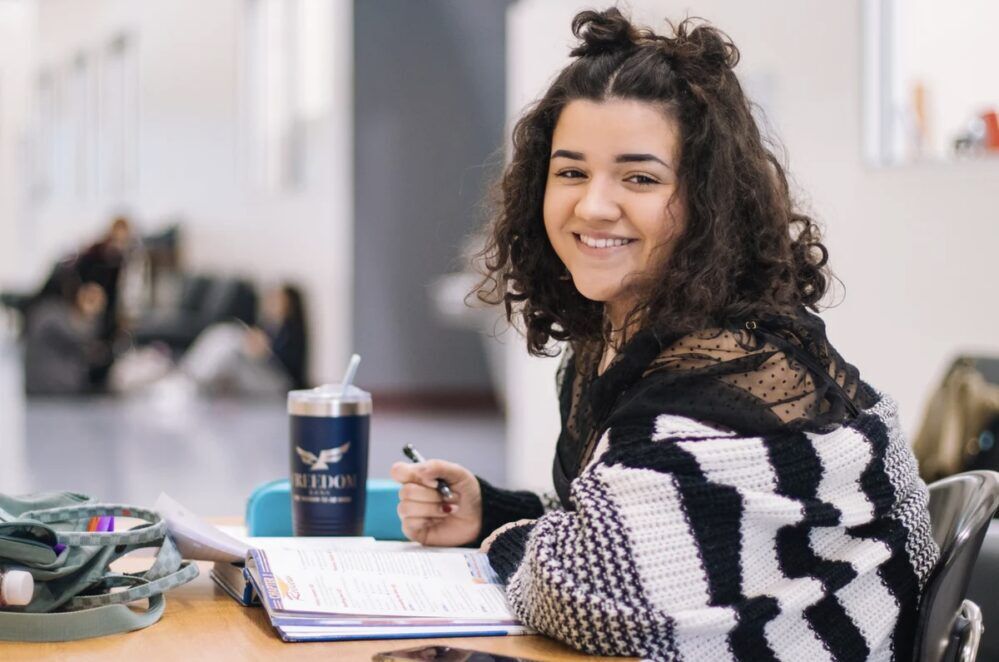 Visa Types: Requirements, Rules, Status
Anyone planning to study in the US may be granted one of the three international student visa types: F1 Visa, J1 Visa, or M1 Visa. The difference between each type lies in the duration and job opportunities they offer during your studies and after graduation.
F-1 student visa
An F-1 student visa is given to international students enrolled in an academic program or English Language Program at a US university or college. F-1 students must sustain a full-time course load. They can stay in the US for up to 60 days after finishing their academic program unless they applied for and were accepted to carry on working for a while under the OPT Program. F-1 students must complete their studies by the termination date on their I-20 form.
When it comes to admission requirements, different universities have different admission policies. Your university will inform you of the information required to determine your academic eligibility. Among other things, you must demonstrate to the university that you have sufficient money to support your studies without having to work, and you may be required to have health insurance to cover any medical expenses if you need medical assistance. When the university determines that your application is complete and that you are academically qualified, they will issue you an I-20 form, which will allow you to apply for your student visa.
M-1 student visa
The M-1 visa is intended for studies that are not academic or vocational in nature. M-1 visa holders attending technical or vocational programs are not allowed to work during their studies. M-1 student visa applicants must prove that sufficient funds are immediately available to cover all tuition and living expenses for their intended stay.
When it comes to M1 student visa requirements, you cannot enter as an M1 for a general program but instead must have an aim, and you must be enrolled in an entire course of study, with at least 12 semester or quarter hours of study at a community or junior college. It must be at a university where anyone participating for at least 12 semester or quarter hours is charged full tuition and legally considered. The only exception is if you need a smaller course load to complete your program of study. It can also refer to studies at a post-secondary vocational or business school that awards Associate or other degrees.
Put another way; a school can qualify if it can prove that its credits are or have been unconditionally accepted by at least three institutions of higher learning. If that is not possible, you should enroll in a vocational or non-academic program that has been certified by a DSO to take at least 18 hours of weekly attendance or at least 22 clock hours per week (if most of your studies are in a shop or lab). If that is not an option, the final option is to enroll in a vocational or non-academic high school curriculum that has been certified by a DSO to require not less than the minimal level needed for normal development toward graduation.
J-1 student visa
The J-1 visa, also known as the J student visa or Exchange Visitor Visa, is designed for anyone outside the United States who wants to participate in a study and job exchange program. An educational or nonprofit institution typically funds a J-1 student visa holder.
There are 15 categories of qualified roles and program types for the J-1 visa, those being:
Au Pair
College and University Student
Camp Counselor
Secondary School Student
International Visitor
Government Visitor
Physician
Research Scholar
Professor
Short-Term Scholar
Summer Work Travel
Specialist
Teacher
Intern
Trainee
Apply for a J-1 student visa under the College and University Student Program category. You will be able to study at a college or university in the United States and stay for the entire length of your course or degree program.
The length of your stay in the United States on a J-1 student visa is determined by the program you choose. Suppose your J-1 visa is for a Camp Counselor program. In that case, you will most likely be in the US for a short period of time, mainly four months during the summer, whereas Research Scholar and Au Pair programs may require J-1 visas that are legitimate for several years.
J-1 visa owners must return to their home country and live there for at least two years after graduation. This requirement is waived in an emergency or particular circumstances related to returning to your homeland. You will be allowed to return to the United States only after you have completed this requirement.
Study Visa & Work
Many international students constantly ask if they can work in the United States while they study, and the answer is yes. International students are allowed to work in the US while studying. However, there are some restrictions. Studying in the United States can be prohibitively expensive for international students. Thus, working simultaneously while studying can help you save money and gain valuable work experience.
Can international students work in the USA?
As an F1 student, you may work for a limited time because your visa is a student visa and not a work visa.
You can work part-time on campus during the school year and full-time during the summer. International students with an F-1 visa may work on campus and in specific training programs. During their first academic year, international students are not allowed to work off-campus. On-campus jobs are geared toward students, such as those in the library, cafeteria, or student center.
On the other hand, if you have an M1 visa, you are not allowed to work while you are studying. However, you can work full-time in a practical training setting when your vocational studies are completed.
When it comes to employment with a J1 visa in the United States, you are eligible to work both on and off-campus. Students studying in the US on this visa are instantly qualified to work on campus. Although this form of the job does not require USCIS clearance, you may be required to acquire permission from your school's International Student Office before taking on-campus employment. They may not allow you to work during your first semester or year in the US.
✅ Request information on BAU's programs TODAY!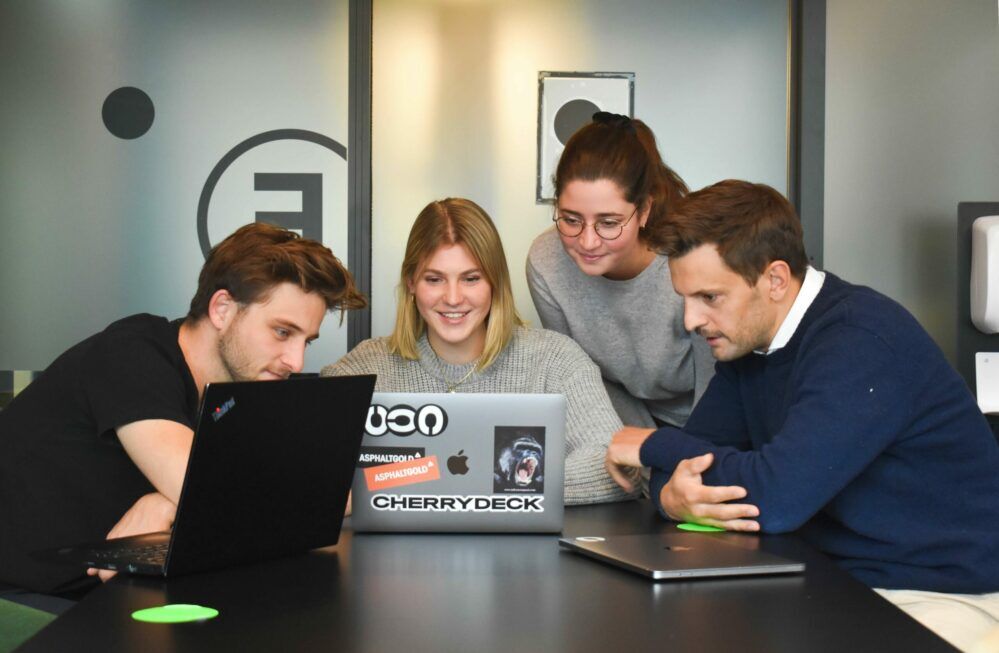 How Long Does a Student Visa Last?
When your visa is first accepted, you probably wonder, "How long does a student visa last?" And the answer to this question may differ. It may last for the entire time you will be studying in the United States or for a portion of that time. If your study program takes a year to complete, the Embassy will most likely issue you a one-year F1 visa. If your degree lasts two years and you only get a one-year visa, you should apply to renew it later. In this case, renewing the F1 visa is the best option. The validity of your F1 visa is indicated on your I-20 form and I-94 form, which you are given when you enter the United States.
On the other hand, an M1 student visa is a non-immigrant permit that is only valid for one year, though students can seek a three-year renewal. M1 Visa holders can only study part-time and for a maximum of six months under certain conditions. They are only allowed to switch schools throughout the first six months of their program.
J1 visa has over a dozen different classifications, ranging from au pair to camp counselor to a trainee. The duration of these programs differs. For interns, for instance, the durability of a J1 visa is 12 months. For trainees, it is 18 months. And when it comes to Hospitality Trainees and Interns, the durability is 12 months.
How long can international students stay in the USA after graduation?
Students holding F visas must leave the US within 60 days of the program end date specified on Form I-20, according to US immigration law. On the other hand, students n J and M visas must depart the United States within 30 days of the program end date specified on their Form I-20. However, if you want to stay longer in the United States, you can apply for a visa extension on the US Citizenship and Immigration Services (USCIS) website.
Can international students work in the USA after graduation?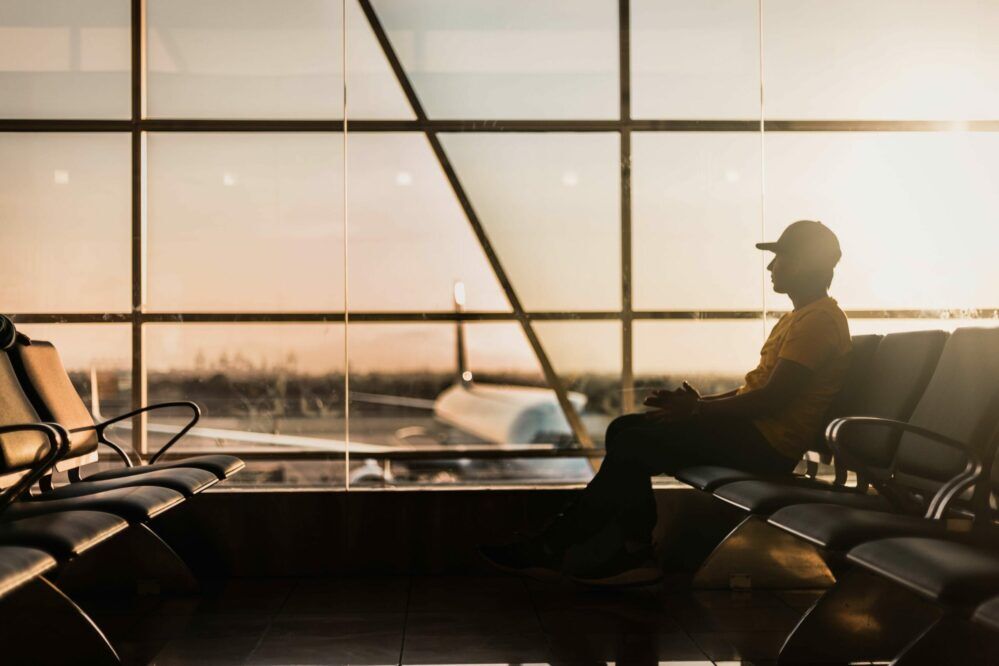 If you plan on staying and working in the United States after finishing your undergraduate degree, you should make sure you understand the visa requirements and restrictions. Since various types of student visas are available, navigating and understanding the American immigration process can be stressful and confusing. The eligibility requirements and legal rulings are constantly changing, making the process more difficult.
After graduation, F-1 visa holders are eligible for up to 12 months of optional practical training (OPT). That means you'll be able to work for a year after finishing your studies. It is a temporary employment permit that allows students to obtain helpful experience in the relevant field of study.
On the other hand, after finishing their course of study, students with an M1 visa may only work in temporary positions for practical training. The job must be recommended for practical training and must be relevant to the course of study. It also can't be training that they can get in their home nation.
Academic Training (AT) in a field similar to or related to their curriculum is available to J-1 students for up to 18 months following graduation. In addition, J-1 students with a Ph.D. can apply for an extra 18 months of AT in their field of study.
Applying For a Work Visa After Graduation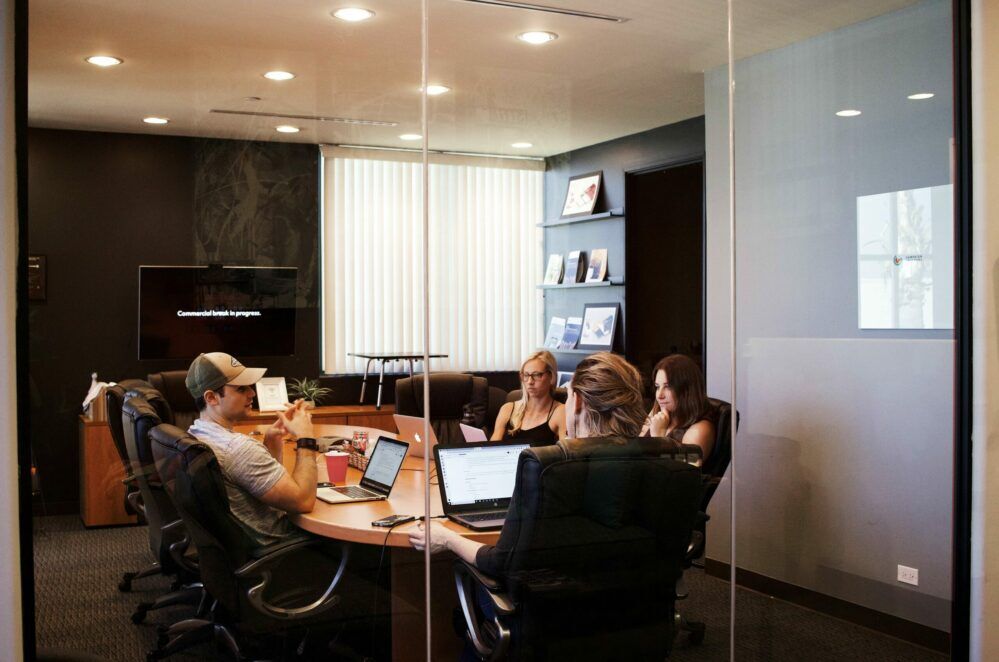 An OPT extension is one of the ways that students can stay in the United States after graduation on an international student visa. OPT is designed to allow recently graduated students to work in the United States for up to 12 months after graduation. For F-1 students, OPT is an off-campus job opportunity that connects you with US firms where you can obtain practical experience in your major subject of study.
Students granted an OPT extension can apply for an H-1B visa. H-1B status is issued for a three-year initial duration. This is an excellent option for a post-graduate work visa in the United States because it can be renewed for another three years; however, it cannot be extended for more than six years. Your company must start the application procedure to be eligible for this visa.
Your F-1 student status is only transitory as a student, and you may be wondering, "Can international students work in the USA after graduation?" While the H-1B visa allows you to stay in the United States for a certain period, a green card is the first step toward permanent residence. A green card will enable you to work and live in the United States indefinitely and earn financial benefits. On the other hand, green cards are in high demand and may take years to obtain.
Conclusion
After finding out how long student visas last, it is time for you to get out there and explore the best possibilities that will give you an outstanding experience of studying in the US. As an international student, student visas can be a great chance to obtain a degree from the best universities in the US and give yourself a chance to land a stable job after graduation.