For many people, college is the best and most memorable time of their lives. It is the time when people grow and understand themselves. On the other hand, this period can be challenging for most people since they're freshly out of high school and are mostly on their own.
One of the most prevalent problems that college students face is finances. It can be difficult to successfully balance learning, paying bills, and spending some time doing what you like. However, it is not impossible. A college student can use different tips and tricks to balance everything out.
This guide answers the question, "How to save money as a college student?" So, if you're a student and you're currently struggling financially, keep reading!
The Importance of Saving Money in College
While living on their own, most college students are on a tight budget, so managing money is critical. Having some extra cash on the side is always a good idea whether you're a student or not. Food, lodging, books, and having fun are all elements that quickly add up, especially while you're getting used to student life and handling your finances for the first time.
It can be very tempting to spend money while in college; however, the importance of saving money in this period of your life is more significant than ever. Setting aside a fund for emergencies, having extra cash after college until you find a job, and not needing more financial support from your parents are all problems you solve if you save money while in college.
Best Ways to Saving Money in College
As mentioned before, saving money while you're a college student can help you in various aspects. The more money you have saved, the better off you will be. And while there are numerous expenses, there are also countless opportunities for students that answer the question of how to save money in college?
College years will give you knowledge in the field you've chosen, provide you with valuable experience in the financial world, and teach you the most important ways you can save money throughout your entire life. When in college, it is essential to understand your finances, cut down expenses, and create saving plans to have some cash saved.

Understand your finances: incomings & outgoings
One of the best ways to save money while in college is understanding where you stand financially, meaning understanding your incomings and outgoings. Creating a simple budget plan based on your income and expenses is an excellent place to start. This should cover your ongoing regular expenses such as rent, utilities, phone bills, gym membership, and any one-time or special costs.
In addition, you should start putting together a bare-bones budget as soon as you consider going to college. This will show you if there is any financial gap you need to fill, giving you time to do so or factoring this into your university decision. At the same time, you'll have a better idea of your earnings.
To better understand your financial state while in college, you could use different financial tracking apps. While numerous budgeting apps are available, an Excel spreadsheet could also suffice. Banks, too, have their own apps for tracking spending that will help you manage your finances and make it easier for you to have a good time in college.
Cutting down your expenses
The most effective way a college student can save money is by working with what they already have, cutting down daily and monthly expenses. Cutting down your costs include eating in, using other means of transportation instead of owning a car, and having a roommate.
Putting into use all these examples will allow college students to control their finances better and balance their incomes and expenses.
Create a standing order: saving plan
Financial wellness entails feeling more secure about your finances and dealing with money problems calmly. When in college, one of the best ways you could use to create financial security is by creating a standing order
A standing order instructs your bank to transfer funds from one account to another at regular intervals. If you set up a monthly standing order to deposit money into your savings account, your fund will begin to grow quickly. A standing order can be set up to be paid into most accounts, including savings accounts. Using a standing order to transfer money away from your daily spending balance regularly ensures that you are putting money aside. There is no need to remember to transfer money to your savings account each month because it is done automatically.
Regular savings can be an excellent way to ensure your financial security as a college student. With a standing order, you can ensure that a set amount is set aside before you begin spending the money in your current account.
Develop healthy habits
While getting a good education in college is the primary goal, the college also provides an excellent opportunity to develop the money skills and healthy habits you'll need after graduation.
While you are in college, it is the time to learn how to balance your budget, shop wisely, and set yourself up for a lifetime of strategic financial decisions. That means laying the groundwork for financial literacy now. However, your work in financial literacy is never done! Like everything else in the world, money is constantly changing and rebranding. The tools and knowledge you've acquired during your time in college may be sufficient for the time being, but you never know what financial challenges and opportunities await you.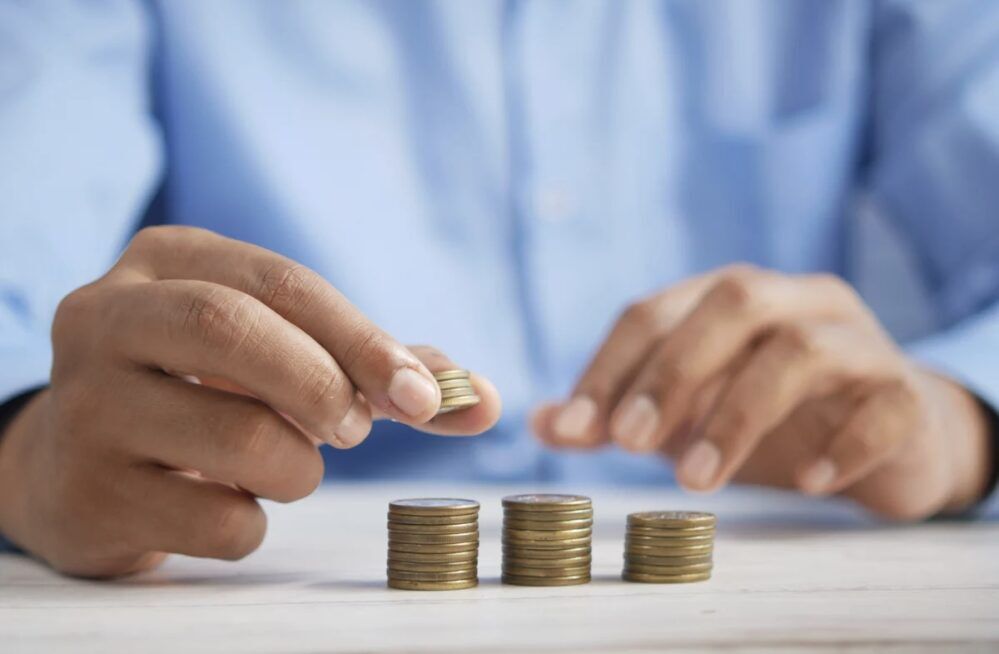 Tips For Saving Money While in College
After understanding the importance of saving money as a student, you might be wondering what the best ways to do so are.
There is an extensive list of tips to save money in college easily. From buying used textbooks to having a roommate and using public transportation, all these saving money methods will help you cut down daily expenses and assist you in the long run.
Buy second-hand books
Brand new textbooks can be very expensive and add up to your overall college expenses. An excellent option to use instead of new books is second-hand books. They will do the exact same job as new textbooks while being cheaper and allowing you to save some good money.
You can borrow the textbooks from a fellow student or buy them for a lower price since they are used. In addition, after successfully passing the class, make sure to sell the textbooks and make money for the other books you'll need.
Share your room & flat
Sharing your room or flat with someone else can have various advantages. First off, you won't feel as lonely as you would if you lived by yourself, and secondly, sharing your living area with another person can help you save some money.
Having a roommate while in college can help you cut down living expenses in half. The apartment rent, water, wifi, and electricity bills will all be easier to handle once they're split between you and your roommate. So, if you don't mind sharing your living area with other people, this trick will definitely help you save some money while in college.
Carry your student ID all the time & use it to your advantage
When you're a student, you can use your student ID to save a pretty big amount of money. Student discounts are available on things such as clothing, laptops, books, and more. In addition, many restaurants and food chains offer student discounts for those with a valid student ID, so make sure never to leave your house without your ID and always use it to your advantage.
✅ Request information on BAU's programs TODAY!
Use public transportation and do not own a car
Owning a car while in college can be very expensive. Gas expenses, regular checkups, parking, insurance, and unexpected repairs will all add up and seriously hurt your pockets as a student.
However, some solutions will help you cut down on these expenses and be on time everywhere. Public transportation is an ideal replacement for a car. Using public transportation is a great way to commute daily while saving the environment and also saving you a lot of money.
Get a part-time job
Being a full-time student and keeping a job may be challenging. However, if you're willing to support yourself financially while studying, getting a part-time job is great.
All you have to do to finish your studies and work at the same time successfully is create a schedule where you manage your learning, working, and leisure time. If you manage your time wisely and sort out your activities, you will succeed in school and work and have a good time while doing so.
Work on the campus
Working while studying not only provides you with some extra money but it also teaches you valuable life skills that you'll need in the near future. In addition, working on the campus adds to the list of advantages. Taking on teaching or administrative roles within the campus saves you money and time in commuting while allowing you to make money on the side.
On-campus jobs are appealing because they are convenient and can be a great way to meet other students. Furthermore, because your degree is their top priority, most on-campus managers are willing to work around your class schedule.
Working while in college is also a great way to build your resume with skills and experience that will be useful later on. However, on-campus jobs can be scarce, so start looking early. Whether or not you work in college, it's a good idea to work during your school breaks, especially during the summer. That way, you can save money for the upcoming school year while still having money for summer fun.
Avoid dining at restaurants
Eating out can be tempting while you are a student. Enjoying delicious food and not having to cook it is definitely a perfect combination. However, dining out at restaurants is very expensive for a student and can add up to your expenses. Although university cafes and canteens, on the other hand, are less expensive than most, it is usually cheaper to prepare your own food. Make an effort to get up early each day before university to prepare a tasty, packed lunch for yourself. Instead of eating out, it would be a smart idea to cook at home.
In addition, investing in a good coffee maker would save some good money for those students who love coffee and consume it daily. Although it may not appear to be much, the savings over the course of the year will speak for themselves.
Focus on your studies
It is understandable that while in college, there are numerous factors that can grasp your attention and not allow you to focus on your studies. However, focusing on your studies can help you save money.
There are many cases when students do not complete their studies within the designated time period. This results in attending more semesters and additional classes, which will cause significant expenses for students. Therefore, creating a learning schedule and sorting out all of your other obligations will help you stay focused on your studies, resulting in saving time and money.
Grasp scholarship and grants opportunities
Grants and scholarship opportunities are available for students throughout the entire academic year. Finding some time to apply for scholarships and grants will be rewarding since you will be able to earn a good amount of money very quickly and fill any financial gaps that you weren't able to fill by yourself.
Final Thoughts
Ultimately, the college experience can be remarkable, fun, and challenging at the same time, especially on the financial side. However, there are multiple easy ways to save money in college while still being productive. Using the tips provided above, you can succeed in the field of your choice and enjoy this experience to the fullest!