The business field has always been an evolving and thriving industry, but at the same time challenging and competitive. Many individuals who have an entrepreneurial mindset seek to get into the business world since it's so diverse and full of opportunities. Acquiring a business degree is often believed to be the smartest choice goal-oriented individuals can make. These are some of the benefits of why graduating as a business student is worth the investment.
1. Gain General Knowledge
Understanding the basics of business can lay the foundation for entrepreneurship, getting into the corporate world, or running a small business. Whichever career path you want to pursue, a business degree offers many courses that strengthen your work-related skills and make you more attractive to employers.
The types of specializations vary from one institution to another, but a business degree typically includes Accounting, Marketing, Finance, And Entrepreneurship. Students who choose a business degree program can focus their education on a concentration that best aligns with their career goals.
High-Demand Job Market
In today's ever-growing global business marketplace, business degree graduates are qualified for some of the most in-demand professions. This career field seems to be growing steadily, and the opportunities are boundless.
Whether you plan to stay local or want to get employed globally, the average business graduates tend to land a job within six months of graduating. Regional and multinational companies are always on the lookout for the best talent.
Career Flexibility
In many cases, college graduates regret their choice of degree because it offers minimal job opportunities. However, A business degree is useful in a wide variety of professions. Managerial roles are prevalent among business degree graduates who are interested in becoming a leader.
Studying business provides a range of valuable skills that can be used in any profession; that's why employers seek out business graduates. Depending on what you specialize in, you can get a variety of jobs from accounting to advertising.
Networking Opportunities
The classes you will take during your studies will also train you on essential communication skills including how to better your business and personal connection and interactions with others. Your peers will most likely be in the business field, as you are, which will allow you to turn to one another for insights, exchanging ideas, and even extending business offers.
When it comes to networking, thanks to this quality of instruction, Bay Atlantic University students have the opportunity to become members of a closely-knit global community.  BAU establishes partnerships with local businesses that provide our students with internships and potential employment. These opportunities can open up new possibilities for partnerships and mentoring in the future.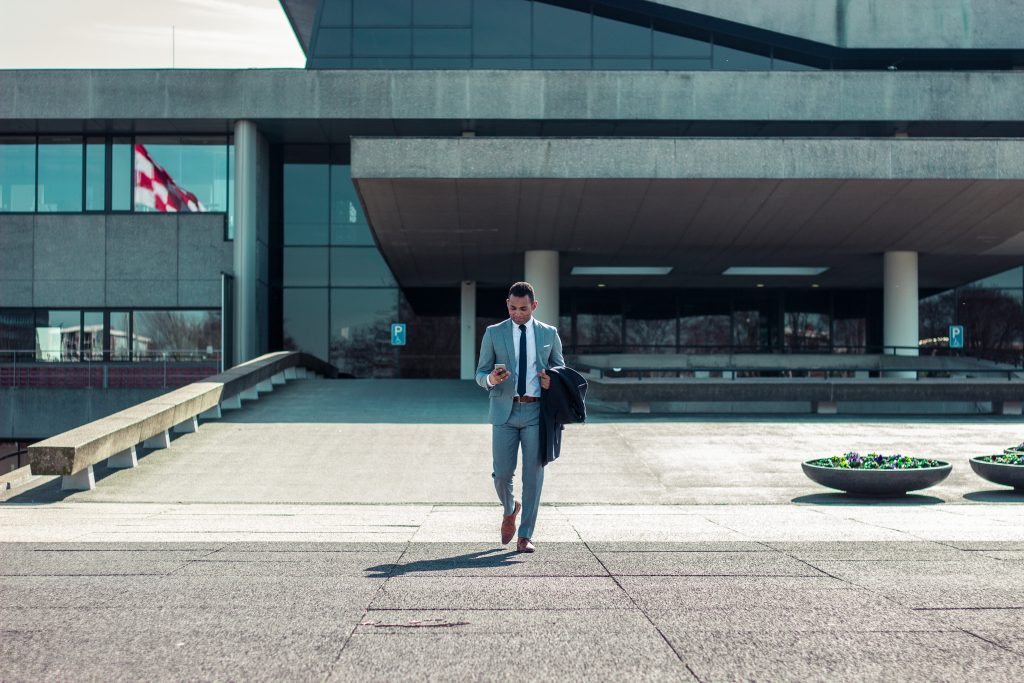 Projected Earning Potential
While money may not be your main motive for getting into the business field, knowing that your lifetime income potential is relatively high might push you even more. Business graduates usually aim for higher-level positions than graduates of other degrees, which in turn means a higher salary.
With an average starting salary of nearly $55,000 a year, a business degree will yield to you some of the highest-earning potentials, shortly after graduation or later down the road. Studying business management usually leads to proceeding with a Master of Business Administration (MBA) degree. MBA degree holders are often offered top management positions, which can lead to starting salaries from $100,000.
✅ Request information on BAU's programs TODAY!
Transferable Skills
Skills you acquire by studying business include problem-solving, strong communication, presentation, writing, and analytical skills, among others. All of these skills equip you to perform more efficiently in a business-driven economy. This awareness of business operations and procedures also makes you a more active consumer. Even if you end up in a non-business related career, such as teaching or social work, your work will require business interaction.
Bay Atlantic University not only believes in the power of education, but also believes strongly in researching, developing, and strengthening your career skills and values. The primary benefit of studying business is that it can equip entrepreneurs with essential business skills and knowledge.
Balance Practice And Theory
BAU undergraduate and graduate programs are taught by experienced first-class professors. They are seasoned professionals and policy experts, whether in government, international institutions, or private sectors.
As acknowledged leaders in their fields, they are closely involved in important policy debates in Washington DC and across the globe. As a result, they can connect theory to practice in the classroom.  BAU provides many workshops and resources that put students in a position to get a head start on the world around them.
These are some of the benefits why Business Administration, Accounting, Economics & Finance, and MBA & M Programs at BAU are the best choice for you.  If you're not quite sure yet or want additional information, contact us at any time. We're here to answer all of your questions.