Choosing a career path is not easy since there are a lot of factors to consider. Apart from choosing a job that you will do, which satisfies your interests, compensation is also an essential aspect to consider when accepting a job offer or pursuing a career. Although salary may not be your priority, it still matters significantly and can even affect how you do your job. A salary you are satisfied with can motivate you to perform better on the job.
When considering jobs that pay well, some of the highest on the list are professions achieved by pursuing computer science in post-secondary school. According to an analysis of hundreds of thousands of payment reports, Glassdoor has determined that computer science major salary takes the top spot as the highest paying career path during the first five years out of college. So, the computer science degree salary and the job prospect and career opportunities make this field an ideal choice for anyone interested in computing.
What Can You Do With A Computer Science Degree?
Computer science is a field that encompasses many job titles. So, by pursuing such a degree, you will be opening many doors to several career options related to computers, operating systems, hardware, software, administration, and many other areas. Below, we have provided three examples of professions that require a computer science degree. The duties and skills mentioned for each one can be taught and developed through the courses offered when studying computer science.
Computer support specialist
Computer support specialists are any computer user's best friend, as they provide assistance and advice whenever you have difficulties with the company's software or operating system. Due to the fact they have to interact with and support numerous people on a daily basis, the two primary skills for the job include an in-depth understanding of computers and operating systems combined with excellent communication skills.
Database administrator
Database administrators are responsible for maintaining databases according to their companies' needs, including the administration of database updates, security, storage, and troubleshooting. Some critical hard and soft skills necessary for this role include an excessive knowledge of SQL, UNIX, Linux, Oracle, Windows Operating System, data analysis, Microsoft Access, HTML, as well as skills in analytics, communication, organization, and problem-solving.
Computer hardware engineer
Computer hardware engineers are responsible for devising and managing the development and installation of computer systems within a company. To succeed in this career, you will need a set of skills that focus on coding and programming through various languages, a thorough understanding of databases, critical thinking, communication, and analytical skills, among many others.
Computer Science Job Prospects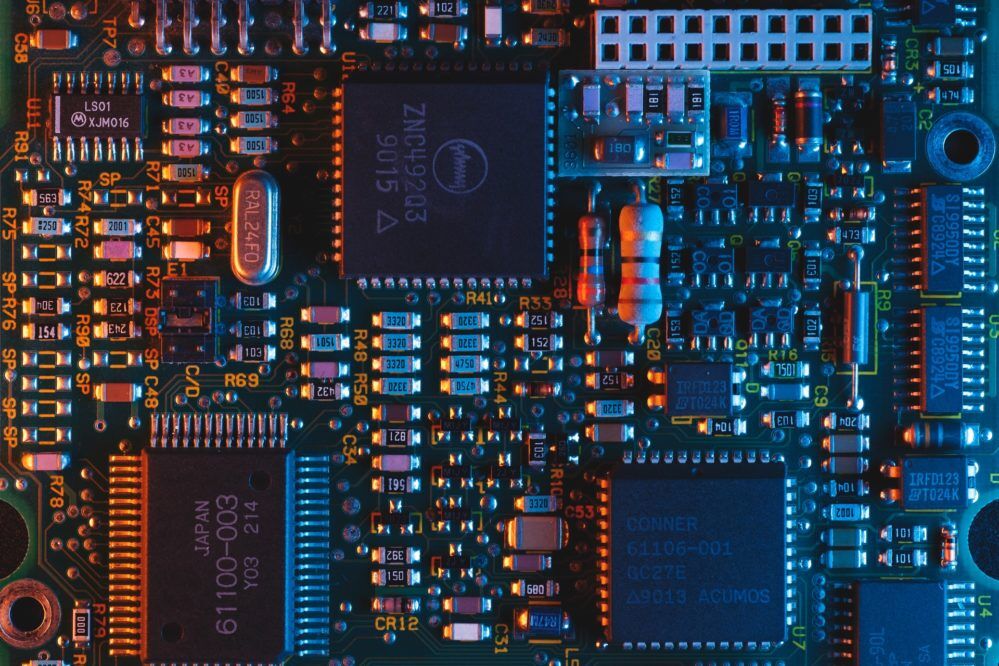 The rapid growth of data and continuous development of computers and information technology has also led to an increased need for professionals who can assist in data mining, cybersecurity, as well as computer and information research.
Reports show that employment of computer and IT scientists is expected to grow 22% throughout this decade from 2020 to 2030, with around 3200 job openings projected each year. This growth rate is much higher than the average 8% for all other occupations.
Computer Science Salary
Based on hundreds of reported salaries, it is estimated that the average computer science salary in the United States is $44.54 per hour, which all equates to a salary of $103,742 per year.
However, the exact salary you get as compensation for your work depends on numerous factors. For example, entry-level computer scientists with less than one year of job experience earn significantly less than mid-career or senior-level computer scientists. Similarly, your earnings with an associate's degree or bachelor's degree are approximately 20% less when compared to a master's in computer science salary or even Ph.Ds.
In addition to experience and specialization, other factors that determine your salary are the employer, company, and city where you work.
Top companies in US for computer scientists
The U.S. companies that pay the highest salaries to computer scientist professionals in their team include:
✅ Request information on BAU's programs TODAY!
Highest paying cities in US for computer scientists
As previously mentioned, the salary also largely depends on the city where you work. The highest paying cities throughout the United States when it comes to computer science are:
Patuxent River, MD, with an average salary of $134,953 per year
Princeton, NJ, with an average salary of $129,354 per year
Boston, MA, with an average salary of $114,826 per year
Atlantic City, NJ, with an average salary of $104,472 per year
San Diego, CA, with an average salary of $97,232 per year
San Antonio, TX, with an average salary of $91,991 per year
Albuquerque, NM, with an average salary of $88,243 per year
Keyport, WA, with an average salary of $85,446 per year
Orlando, FL, with an average salary of $82,712 per year
Computers are all around us, but they are evolving every day and are no longer simple equipment, but tools that you can master and further improve by continuous training and education, which will pay back due to the significant employment prospects out there.
By pursuing a degree in computer science, you will be grasping a considerable part of today's world. Of course, it does not hurt that such an exciting and in-demand career is associated with high salaries.
So, if you are interested in computer science and were wondering if it is a wise degree worth pursuing, particularly in terms of finances, your answer lies in the multiple six figures spread throughout this article.