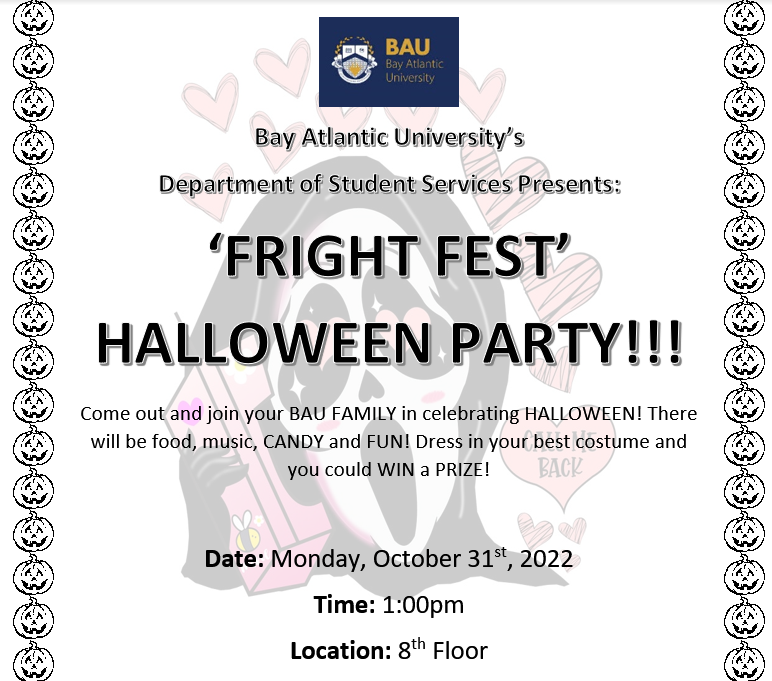 "Fright Fest" Halloween Party!
Halloween Celebration: this event is to expose students to North American traditional holidays. One of them being Halloween, which is a fun celebration for students to fellowship and build comradery amongst each other all while dressing up in their favorite costumes.
Come out and join your BAU FAMILY in celebrating HALLOWEEN! There will be food, music, CANDY and FUN! Dress in your best costume and you could WIN a PRIZE!
Date: Monday, October 31st, 2022
Time: 1:00pm
Location: 8th Floor
If you have any questions or need more information please contact:
Ms. Q. Scott, M.S.
Email: [email protected]
Phone: 202-644-7000